ON DEMAND POWERTALKS

Ontdek hier onze SmartEducation PowerTalks On Demand (2021)! Dat is twee uur aan waardevolle content, met sterke sprekers en boeiende topics. Te bekijken waar en wanneer je maar wil! Schrijf je hier in.
Deze PowerTalks stonden in 2020 op de planning en zijn momenteel dus niet meer beschikbaar. Op naar meer van dat in 2021!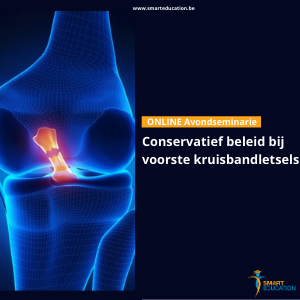 Avondseminarie: conservatief beleid bij voorste kruisbandletsels
Prof. Dr. Stijn Bogaerts & Kathelijn Polspoel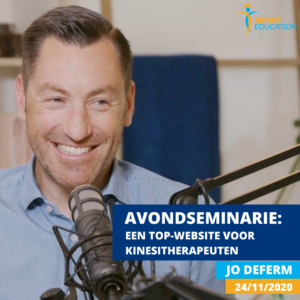 Avondseminarie: een TOP-website voor een kinesitherapeut
Jo Deferm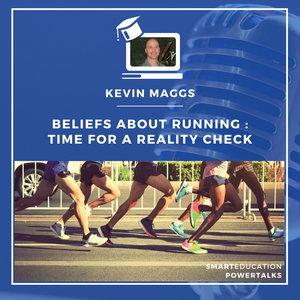 Beliefs about running: Time for a Reality Check
Kevin Maggs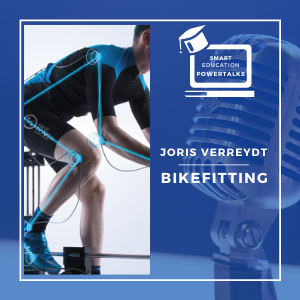 Bikefitting
Joris Verreydt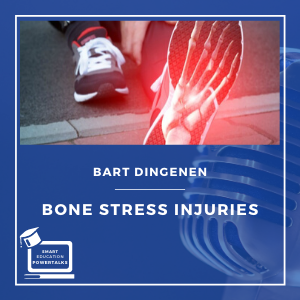 Bone stress injuries
Bart Dingenen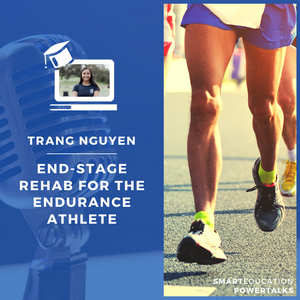 End-Stage Rehab for the Endurance Athlete
Trang Nguyen
Getting strong: a practical guide to S&C
Merv Travers
How to live a healthier life
Len De Nys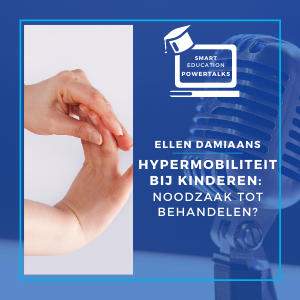 Hypermobiliteit bij kinderen
Ellen Damiaans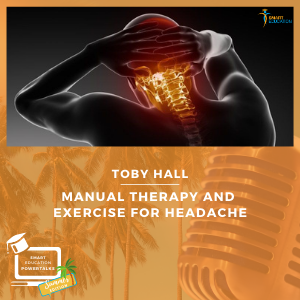 Manual Therapy and Exercise for Headache
Toby Hall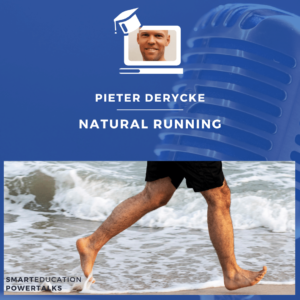 Natural Running
Pieter Derycke
Oefentherapie: gefaseerde aanpak van spierletsels
Maarten Thysen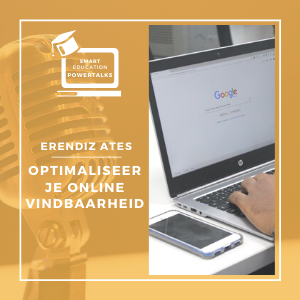 Optimaliseer je online vindbaarheid
Erendiz Ates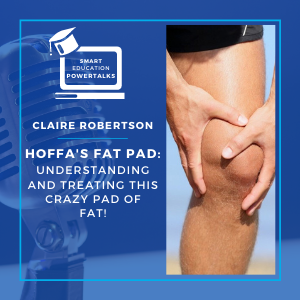 Patellofemoral pain: Hoffa's fat pad
Claire Robertson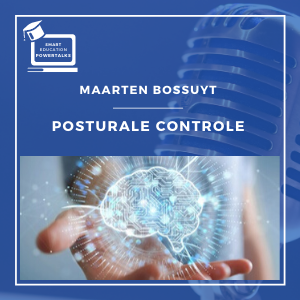 Posturale controle
Maarten Bossuyt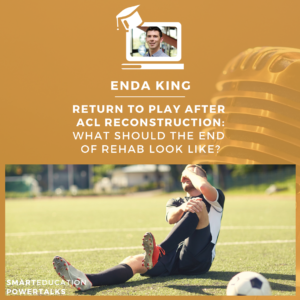 Return to Play After ACL Reconstruction
Enda King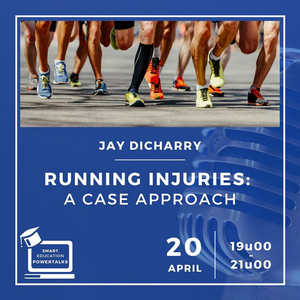 Running injuries: a case approach
Jay Dicharry
Schouderpijn ontrafeld
Filip Struyf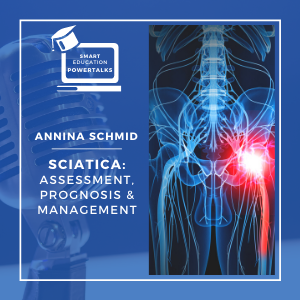 Sciatica: assessment, prognosis and management
Annina Schmid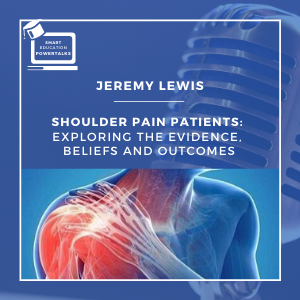 Shoulder pain patients: a case approach
Jeremy Lewis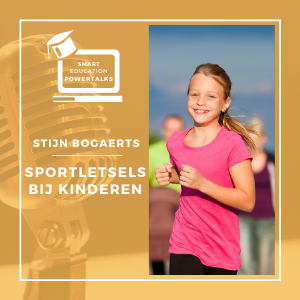 Sportletsels bij kinderen
Stijn Bogaerts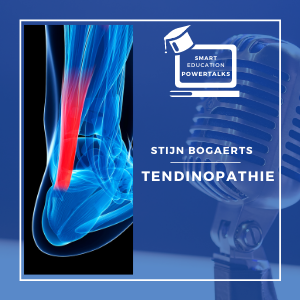 Tendinopathie
Stijn Bogaerts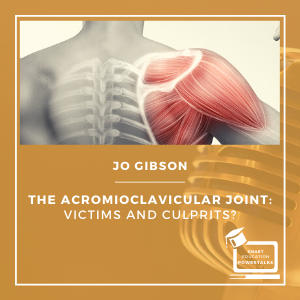 The acromioclavicular joint
Jo Gibson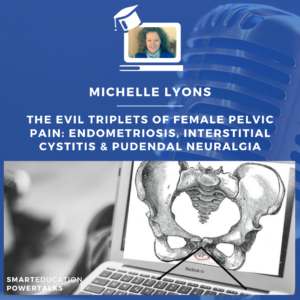 The Evil Triplets of female Pelvic Pain
Michelle Lyons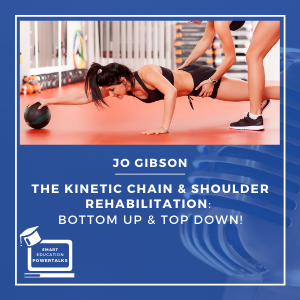 The Kinetic Chain & Shoulder Rehabilitation
Jo Gibson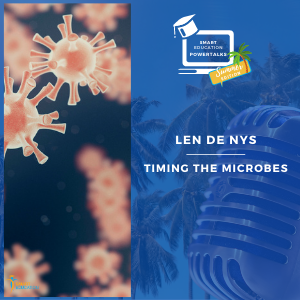 Timing The Microbes
Len De Nys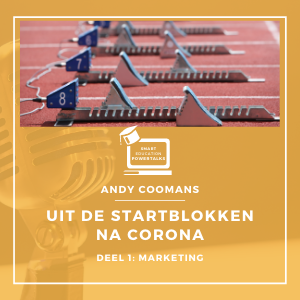 Uit de startblokken na corona – Deel 1: marketing
Andy Coomans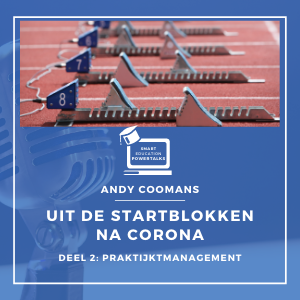 Uit de startblokken na corona – Deel 2: praktijkmanagement
Andy Coomans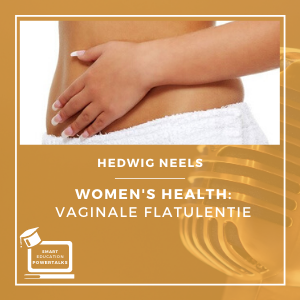 Vaginale flatulentie
Hedwig Neels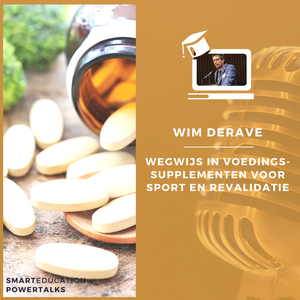 Wegwijs in voedingssupplementen voor sport en revalidatie
Wim Derave
NIET GEVONDEN WAT JE ZOCHT?
Indien u bijkomende informatie wenst of vragen heeft, kan u ons contacteren via dit
formulier. Neem bovendien zeker eens een kijkje tussen onze veelgestelde vragen! Wie weet
vind je daar het antwoord al meteen terug.