Planning
Locatie
Gent - Sport Vlaanderen
Inhoud
Patellofemoral pain is largely the most common type of knee pain and is a challenging condition to treat because it presents in several different ways. This course focuses on how to perform an expert assessment of the anterior knee and how to develop a tailored treatment plan.
There is so much more to managing patellofemoral pain than VMO exercises and patellar taping and there is no place for a one-size-fits-all approach. This course will provide you with a superior ability assess and treat patients with patellofemoral pain:
What are an individuals' primary pain drivers, and which associated with their presentation?
How can we manage an individuals' pain and how does this integrate into their overall management plan?
When and how should we be looking to influence a patients' structure, biomechanics, activity levels or psychosocial factors and how may this change through the management process?
HYBRID LEARNING : This course concludes
3 hours of pre-recorded lectures (precourse e-learning)
7 hours live and offline workshop.
Leerdoelen
Further develop your existing skills in:

assessing the anterior knee
using adjuncts (foot orthoses, taping, neuromuscular stimulation)
exercise prescription
running/movement re-training
education and activity modification

Improve your ability to develop and deliver tailored management to individuals with patellofemoral pain
Docent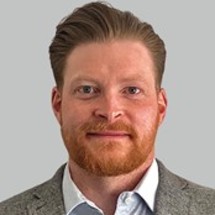 Dr Bradley Neal completed his MSc at the University of Hertfordshire in 2011, followed by a PhD at Queen Mary University of London (QMUL) in 2019. He spent 10 years as a Specialist Musculoskeletal Physiotherapist at Pure Sports Medicine, London's leading private Sports Medicine clinic.
In 2021, Bradley Neal joined the School of Rehabilitation & Exercise Science at the University of Essex as a Lecturer in Physiotherapy.
He has published in several leading peer-reviewed journals, including the British Journal of Sports Medicine, Gait & Posture and Physical Therapy in Sport, where he is also an editorial advisor. His main research interests are in Patellofemoral Pain and other knee pathologies, biomechanics, running-related injury, and the epidemiology of musculoskeletal conditions.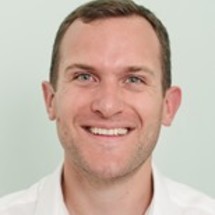 Dr Simon Lack PhD graduated from Queen Mary University of London (QMUL) in 2011 with an MSc in Sports & Exercise Medicine. He completed his PhD in 2017, with a thesis entitled 'the interaction of hip and foot biomechanics in the development and management of patellofemoral pain'.
Simon Lack works clinically as a Specialist Musculoskeletal Physiotherapist at Pure Sports Medicine. He is also Head of Medical Services for the elite scholarship athlete programme at the University of East London.
Simon currently leads the MSc in Sports & Exercise Medicine at QMUL, where he aims to combine his clinical and academic experience to help guide the delivery and development of the programme. His main research interests centres on the assessment and delivery of targeted interventions, through a greater understanding of treatment effect mechanisms, for common knee complaints and in particular, patellofemoral pain and patellofemoral osteoarthritis.
Doelgroep
Kinesitherapeuten, sportkinesitherapeuten, manueel therapeuten, podologen,...
Inbegrepen
Toegang tot het electronisch leerplatform + 3u voorbereidend lesmateriaal
Syllabus, lunch en koffiepauzes (offline dag).
Programma
Course components:
3 hours of pre-recorded lectures, to cover:
Aetiology of patellofemoral pain
Risk factors and associated drivers in patellofemoral pain
Principles of assessment of the anterior knee
Evidence underpinning and principles of exercise prescription
Adjuncts for patellofemoral pain and their supporting evidence
Evidence underpinning and principles of running/movement re-training
7 hour live and offline workshop, to cover:
Assessment of the anterior knee
Exercise prescription for patellofemoral pain rehabilitation
Adjuncts for patellofemoral pain (foot orthoses & taping techniques
Running/movement re-training for patellofemoral pain
Question & answer session with case scenarios