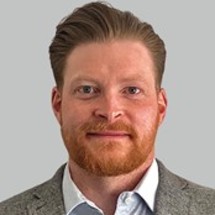 Bradley Neal
Dr Bradley Neal completed his MSc at the University of Hertfordshire in 2011, followed by a PhD at Queen Mary University of London (QMUL) in 2019. He spent 10 years as a Specialist Musculoskeletal Physiotherapist at Pure Sports Medicine, London's leading private Sports Medicine clinic.
In 2021, Bradley Neal joined the School of Rehabilitation & Exercise Science at the University of Essex as a Lecturer in Physiotherapy.
He has published in several leading peer-reviewed journals, including the British Journal of Sports Medicine, Gait & Posture and Physical Therapy in Sport, where he is also an editorial advisor. His main research interests are in Patellofemoral Pain and other knee pathologies, biomechanics, running-related injury, and the epidemiology of musculoskeletal conditions.
Opleidingen Bradley Neal
Patellofemoral pain is largely the most common type of knee pain and is a challenging condition to treat because it presents in several diff...
---