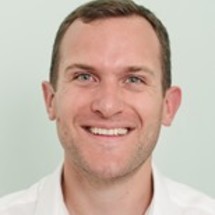 Simon Lack
Dr Simon Lack PhD graduated from Queen Mary University of London (QMUL) in 2011 with an MSc in Sports & Exercise Medicine. He completed his PhD in 2017, with a thesis entitled 'the interaction of hip and foot biomechanics in the development and management of patellofemoral pain'.
Simon Lack works clinically as a Specialist Musculoskeletal Physiotherapist at Pure Sports Medicine. He is also Head of Medical Services for the elite scholarship athlete programme at the University of East London.
Simon currently leads the MSc in Sports & Exercise Medicine at QMUL, where he aims to combine his clinical and academic experience to help guide the delivery and development of the programme. His main research interests centres on the assessment and delivery of targeted interventions, through a greater understanding of treatment effect mechanisms, for common knee complaints and in particular, patellofemoral pain and patellofemoral osteoarthritis.
Courses taught by Simon