Planning
Locatie
Amsterdam - Amsterdam Medical Center
Locatie
Amsterdam - Amsterdam Medical Center
Inhoud
This exclusive 2-day hands-on practical workshop provides an excellent opportunity to practice ultrasound-guided peripheral joint and soft tissue injections on soft embalmed cadavers. This unique blended learning course offers a combination of hands-on and online learning. Participants will have 1 year access to our eLearning platform with 43 online videos totaling to 5 hours of on-demand content.
This course will enable you to learn and practice practical injection skills on upper and lower limb peripheral joint and soft tissue structures on cadaveric specimens under the close supervision of experienced tutors. There will be a maximum of three participants per ultrasound machine and a high tutor to participant ratio, enabling maximal learning and uptake of important injection skills.
ELEARNING
This practical course will develop the theoretical concepts discussed in the SonoSkills elearning musculoskeletal injection course. This 5-hour online course is included in the registration and participants will have access for 6 months starting on the first course day..

WHY USGI?
Injection therapy is an important adjunct for the physician or surgeon who manages patients with musculoskeletal conditions. Ultrasound-guidance provides more accuracy and therefore more efficacy and cost-effectiveness compared to landmark-guided injections.

WHAT YOU'LL LEARN
Describe and practice needle visualization techniques
Describe probe and patient positioning for basic peripheral joint and soft tissue injections in the upper and lower limb
Perform basic injection techniques of peripheral joints and soft tissues in a safe manner in the upper and lower limb
Appreciate the complexities of injection therapy in clinical practice including potential pitfalls
PREREQUISITE
It is strongly advised that you complete a basic (elearning) MSK ultrasound prior to attending this course to maximize the learning of important concepts.

Docent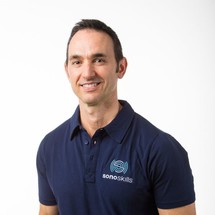 Lorenzo Masci, as a Specialist Sports doctor, Dr Lorenzo Masci has undertaken extensive and vigorous specialist training. After completing orthopaedic residency in Australia, he completed a four-year full time specialist Sports Doctor training program with the Australasian College of Sports Physicians. He then moved to London in 2007 to work as a Specialist Sports Doctor in the elite and private setting. Lorenzo Masci is on the Specialist GMC register for Sports and Exercise Medicine and is recognised by all private insurance companies. Lorenzo works as a specialist sports doctor in various elite sporting environments. He is currently the lead Sports Doctor for the London Wasps Rugby team. He was the lead Sports Doctor for the Melbourne Storm Rugby League from 2005 to 2007. He was a senior Sports Doctor for Tennis Australia from 2001 to 2007. He was also part of the Sports Doctor team at Fulham Football Club from 2008 to 2010. Actively involved in research in Sports Medicine and Sports Injuries. Lorenzo Masci completed his Masters in Sports Medicine (Research) at the University of Melbourne on low back pain in young active individuals achieving a high distinction. He is currently involved in Achilles and tendon research. He is one of only a handful of doctor to use UTC (Ultrasound Tissue Characterisation) as part of the management of tendon disease, tendinitis and tendinopathy.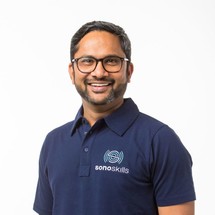 Suresh Sudula has been practising musculoskeletal physiotherapy for over 17 years. During his career he has gained further specialization in orthopedic medicine, injection therapy and musculoskeletal ultrasound for diagnostic purposes. He is the first physiotherapist in the UK to hold formal qualifications in both independent prescribing and MSK ultrasound. Suresh Sudula holds a unique combination of skills in the form of non-medical prescriber and his ability to perform diagnostic and interventional MSK ultrasound. As well as performing diagnostic ultrasound, he is also able to offer ultrasound-guided soft tissue and joint injections. Suresh joined SonoSkills in 2018 and is the responsible for the development and teaching of the MSK Guided Injections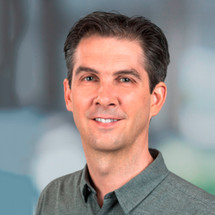 Ramon Ottenheijm is huisarts en daarnaast ook docent met bijzondere specialisatie in het musculoskeletale systeem. Als Phd Promotor ligt zijn interessegebied voornamelijk in wetenschappelijk onderzoek rond innovatie in de zorg. Als huisarts neemt hij ook deel aan het registratienetwerk RNFM (Research Network Family Medicine).
Binnen SonoSkills is hij verantwoordelijk voor de musculoskeletale echografiecursussen speciaal voor huisartsen. Zo verbindt het zijn werk als arts, innovator, onderzoeker en docent.
Naast zijn werk vindt Ramon Ottenheijm ontspanning in de sport. Zijn grootste passie is balsporten, maar door verschillende blessures werd hij een fervent wielrenner. Zijn grootste verdiensten was het deelnemen aan het Alpe d'HuZes-evenement.
Doelgroep
Radiologists, GPs, Sport Medicine Doctors, Rheumatologists, Orthopaedic surgeons, Pain consultants, PMR doctors and any other allied health professionals able to legally inject MSK conditions under the state and/or national law.
Inbegrepen
Voorbereidende eLearning 5u, hands-on training 14u, lunch, breaks, syllabus.
Programma