Inhoud
This PowerTalk considers how we can use the current literature to enhance postoperative outcomes, identify those patients at risk of poorer outcome and crucially what we can do about it. It will explore the role of early mobilisation and simple effective strategies to facilitate patient's postoperative recovery. It will also consider specific factors relating to different surgical procedures and what they mean to rehabilitation.
Leerdoelen
By the end of this webinar the participant should:
Understand key factors influencing outcome following shoulder surgery and how to address them.
Understand the role of early mobilisation and safe zone concepts together with simple strategies to facilitate postoperative recovery.
Understand the significance and rehabilitation implications of specific shoulder surgery procedures.
Appreciate the importance of approaching postoperative rehabilitation within a biopsychosocial model.
Docent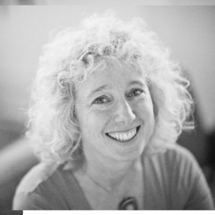 Jo Gibson is an Upper Limb Rehabilitation Specialist & Consultant Physiotherapist working at Rehab4Performance, Liverpool UK. She previously worked as a Clinical Physiotherapy Specialist in the Liverpool Upper Limb Unit at the Royal Liverpool Hospital. She has worked as a Shoulder Specialist since 1995 and lectures Nationally and Internationally about assessment and rehabilitation of the shoulder complex. Jo has co-developed Masters modules with Liverpool University for the diagnosis and treatment of upper limb pathology and has co-authored national guidelines for the management of different shoulder pathologies. She has presented original research at many National and International conferences, published in peer-reviewed journals and written several book chapters.
Doelgroep
Kinesitherapeuten, sportkinesitherapeuten, manueel therapeuten, sportartsen, osteopaten,...
Inbegrepen
Syllabus (digitaal), uitgesteld kijken mogelijk tot 48u na het verzenden van de opname