Inhoud
This shoulder course will look at the challenges of true evidence based practice and how developments in the pain sciences and communication literature offer opportunities for enhancing interventions. The course is constantly updated and essentially it reflects the approach Jo Gibson uses everyday in clinical practice to the benefit of patients.
The course is designed to be honest, fun and interactive and includes plenty of treatment tips and real-life examples.
Jo has been teaching her shoulder course for over 20 years. Her involvement in original research, study at Masters level and vast experience of treating patients with shoulder problems has enabled her to develop a simple, evidence-informed approach to assessment and rehabilitation of the shoulder that is immediately applicable to practice. Simple assessment strategies will enable participants to design effective treatment interventions, which reflect the functional needs of patients.
Leerdoelen
To present the current literature regarding dynamic stability of the shoulder complex and explore the application to clinical assessment and treatment.
To present the current literature regarding the pathophysiology of common shoulder conditions To demonstrate key assessment tools to explore function of the dynamic stabilisers of the shoulder as a basis for treatment planning.
To demonstrate key treatment approaches based on the current evidence to address dysfunction in the shoulder complex.
To discuss factors that influence outcome and enhance exercise adherence.
To consider the importance of communication and language on patient's pain experience.
By the end of this course the participant should:
Understand current concepts of dynamic stability of the shoulder joint.
Understand current theories relating to the pathophysiology of common shoulder conditions.
Develop an awareness of current research regarding evidence-based treatment of shoulder pathology.
Understand key assessment and treatment tools for the successful treatment of the shoulder joint.
Have the ability to clinically reason key treatment approaches in the management of common shoulder conditions based on movement dysfunction.
Understand the key factors in enhancing exercises adherence and outcome.
Understand the importance of individualising patient education and the power of language in influencing the pain experience.
Docent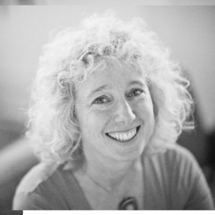 Jo Gibson is an Upper Limb Rehabilitation Specialist & Consultant Physiotherapist working at Rehab4Performance, Liverpool UK. She previously worked as a Clinical Physiotherapy Specialist in the Liverpool Upper Limb Unit at the Royal Liverpool Hospital. She has worked as a Shoulder Specialist since 1995 and lectures Nationally and Internationally about assessment and rehabilitation of the shoulder complex. Jo has co-developed Masters modules with Liverpool University for the diagnosis and treatment of upper limb pathology and has co-authored national guidelines for the management of different shoulder pathologies. She has presented original research at many National and International conferences, published in peer-reviewed journals and written several book chapters.
Doelgroep
Kinesitherapeuten, sportkinesitherapeuten, manueel therapeuten, sportartsen, podologen en osteopaten
Accreditatie
Pro-Q Kine 24ptn – UBC-BVC 14pt
Inbegrepen
Syllabus, lunch en koffiepauzes.