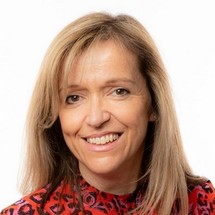 Kate Walsh
Kate Walsh works as a specialist physiotherapist in pelvic health for over 20 years. She is physiotherapy manager/clinical lead at Liverpool Women's Hospital NHS Trust working closely within multidisciplinary teams from urogynaecology, colorectal and vulval specialists. They have a caseload comprising all aspects of pelvic floor dysfunction and complex pelvic pain.
Kate is also clinical project lead for the NHSE "Perinatal pelvic health expansion programme" across Cheshire and Merseyside and she sits on the executive committee as physiotherapy chair for The Pelvic Floor Society (UK). She's is involved in the 'advanced management of complex pelvic pain workshop' and 'assessment and management of lower bowel dysfunction workshop.'
Kate is also external Lecturer on the Masters level Continence Physiotherapy module at University of Bradford, Mummy MOT tutor en runs her own private practice in London.
Courses taught by Kate