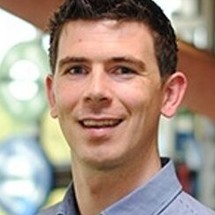 Enda King
Enda King (PhD) is Head of Performance Rehabilitation with Sports Surgery Clinic, Dublin, Ireland. His role focuses on combining the use of 3D biomechanics and individualised high-level residential rehabilitation to optimize recovery from injury and enhance athletic performance. He has worked with athletes across a wide variety of disciplines including rugby, football, AFL, NFL, UFC, boxing, horse racing and GAA. His greatest areas of expertise lie within knee/ACL rehabilitation as well as athletic hip and groin pain and is widely published in peer reviewed journals in both areas. Enda King has recently completed his PhD on the use if 3D biomechanics in ACL rehabilitation through the University of Roehampton, London and will share much of his new research and clinical developments on this course.
Opleidingen Enda King
"Using biomechanics and technology to build better performing, more robust athletes"The course will outline the key factors for consideratio...
---