Red Flags and Rheumatology
Docenten : Andrew Cuff and Jack March (UK)
Inhoud:
Red flags and serious systemic inflammatory pathology in the musculoskeletal setting are relatively rare, but they're out there. The numbers of these presenting to physiotherapists are increasing, as physio's take on higher responsibility, more active roles and the rate of comorbidities in the population increases.
This combination means it is of vital importance that physio's understand how these conditions present, their associated risk factors and how to manage what are often medical emergencies. Not recognising certain signs and symptoms in musculoskeletal clinical practice in these cases can be a major pitfall.
In this course delegates will learn how to differentiate "masqueraders" in the musculoskeletal setting, how to investigate and onwardly refer appropriately. The tutors will explore the clinical reasoning with a focus on 'systems thinking'. Case studies are used here to aid transfer of theory into practice.
This 1-day course is a unique opportunity, since 'Red Flags, Serious Spinal Pathology & Systems Thinking' and 'Rheumatology in MSK: Recognition and Management' are both very popular courses in the UK!
Leerdoelen :
– Recognise, investigate and refer appropriately common serious pathology in relation to the spine (red flag conditions).
– Recognise, investigate and refer appropriately systemic inflammatory disorders.
– To discuss and evaluate appropriate work up and pathways in relation to such conditions.
– Understand the effect of co-morbid conditions on increasing risk of developing a masquerading condition.
– Differentially diagnose effectively in the Musculoskeletal setting.
– Physiotherapy management of rheumatology conditions
Datum : vrijdag 8 mei '20,  9u-17u
Doelgroep van de cursus : Kinesitherapeuten, sportartsen, osteopaten, chiropractoren en artsen.
Prijs : 270€ (excl btw), 30% korting indien betaling met KMO-Portefeuille
Inbegrepen : Syllabus, lunchbuffet en koffiepauzes.
Accreditatie : ProQ-kine 14ptn & Chiropraxie UBC-BVC
Andrew Cuff BSc (Hons) MSc MCSP –  is an Developing Consultant Physiotherapist within Community MSK Services for Connect Health. Alongside his clinical role, he is an active researcher and lecturer, studying for a PhD at Keele University. He has previously published on Musculoskeletal examination procedures.
Jack March BSc (Hons) MCSP –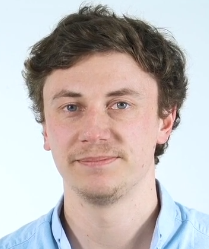 is Rheumatology Clinical lead for Chews Health and an Advanced Level Physio for Nuffield Health. Alongside his clinical roles he provides CPD seminars on recognising Rheumatology and is part of The Physio Matters Podcast Team.
PODCAST Physio Matters – Red Flags (Andrew Cuff)' :