The Pregnant Pelvis – an integrated approach
Docenten: Angela James (Australia) & Hedwig Neels (UAntwerpen)
Inhoud:
The primary intention of this one day course is to help you achieve better outcomes for women presenting with pregnancy related pelvic girdle pain (PPGP). Using current scientific evidence, you'll review the functional anatomy and biomechanics of the pelvic girdle and physiological changes relevant to PPGP. This course has a large focus on the practical application of specific physiotherapy skills you need to effectively manage PPGP.
You'll learn specific assessment and treatment techniques for PPGP including the sacroiliac and pubic symphysis joints. You'll also understand how to prescribe exercises and the relevant contra-indications for your patients and discuss updated evidence on pelvic floor muscle dysfunction with PPGP. At the end of the course you'll review a case study to demonstrate and reinforce the clinical reasoning process behind effectively managing patients with PPGP.
This course will also discuss the importance of using a biopsychosocial framework when managing women with PPGP.
Leerdoelen:
-Understand the biomechanics of the pelvic girdle, including the form/force closure model for pelvic girdle stability
-Improve your knowledge of pregnancy-related changes affecting the pelvic girdle, including a discussion on the role of relaxin and other pregnancy hormones
-Review the functional anatomy of the pelvic girdle, including the sacroiliac and pubic symphysis joints
-Understand the site specific changes of pregnancy to the abdominal wall, including a discussion on the latest research for abdominal separation
-Know the updated evidence on pelvic floor muscle training in pregnancy, and how it differs with PPGP
-Know when to perform or refer on for an internal pelvic examination NB: this course does not include training on internal examination or treatment
-Effectively assess a patient presenting with pregnancy-related pelvic girdle pain, including sacroiliac joint and pubic symphysis assessment and use of relevant outcome measures
-Learn how to apply effective treatments to achieve a positive outcome for patients presenting with pregnancy related pelvic girdle pain
-Understand the relevant contra-indications and precautions to exercise during pregnancy
-Understand the rationale and be able to design a basic lumbo-pelvic stability program for patients presenting with pregnancy-related pelvic girdle pain
-Feel confident managing a woman with PPGP throughout her pregnancy using a evidence based, biopsychosocial approach
Datum : zaterdag 30 mei '20 – 8u45-17u30 (Gewijzigde cursustijden!)
Doelgroep van de cursus : Kinesitherapeuten met interesse in de pelvische reëducatie en perinatale kinesitherapie.
Prijs : 280€ (ex btw), 40% korting indien betaling met KMO-Portefeuille
Inbegrepen : Syllabus, lunch en koffiepauzes.
Taal : deze cursus wordt gedoceerd in het Engels. De praktische sessie worden begeleid in het Engels en het Nederlands
Accreditatie :  Pro-Q Kine 14 ptn
Angela James, B App Sc (Physio), Post Grad Cert (Pelvic Floor Rehab), Masters in Clinical Physiotherapy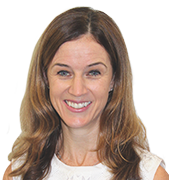 Angela is the founder of Sydney Pelvic Clinic and specialises in Men's and Women's Pelvic Health. Angela uses an evidence-based and integrated approach to help her patients achieve optimal levels of pelvic health. Her number one goal is to achieve successful outcomes for her patients. She is equally passionate about teaching fellow physiotherapists and promoting the role of pelvic physiotherapy to the community. Angela has taught The Pregnant Pelvis course throughout Australia since 2012, and consistently receives outstanding feedback from participants.
She's an active member of the Australian Physiotherapy Association (APA), Continence Women's Health Group, Continence Foundation of Australia and she sits on the New South Wales APA Education Sub Advisory Committee. Angela is mum to two boys and understands firsthand the changes a woman's pelvis undergoes during pregnancy, birth and post birth.
Hedwig Neels is een gespecialiseerde bekkenbodemkinesitherapeut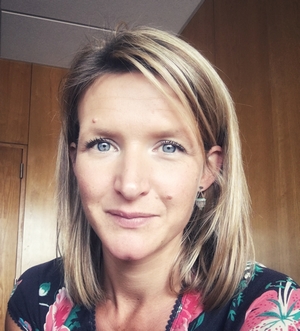 met passie voor women's pelvic health en bekkenbodemproblemen bij jonge mama's.
Ze behaalde in 2007 haar diploma lic. in kinesitherapie en revalidatiewetenschappen aan de KU Leuven. Ze heeft een bijzondere bekwaamheid in de bekkenbodemreëducatie en perinatale kinesitherapie (en manuele therapie) en een doctoraat in de medische wetenschappen, UAntwerpen 2018. Ze combineert wetenschappelijk onderzoek en onderwijs aan de UA en is klinisch ook actief in het Universitair Ziekenhuis Antwerpen (als bekkenbodemkinesitherapeute in een multidisciplinair team). Ze wil haar (internationale) ervaringen en kennis graag delen om die bekkenbodemproblemen bij vrouwen beter gekend te maken (onder specialisten, gezondheidsmedewerkers en bij vrouwen van alle leeftijden) en de preventie en de behandeling ervan te verbeteren.