MRI of the spine and other relevant imaging for the chiropractor

Instructor:Dre. Sarah Dion
Content :
This seminar covers common imaging findings, soft tissue injury, bone and soft tissue cancer; sports injury; musculoskeletal infection; degenerative musculoskeletal disease; inflammatory conditions, rheumatological disease. Delegates will be taken through the latest evidence – based interpretation as well as the literature that helps clinicians to interpret them correctly. The aim is that clinicians can then make their own assessment of the relationship of scan findings to symptoms/ pathology, rather than relying just on the interpretation of the radiologist. The seminar is at times case based and practical.
Learning objectives :
Following this event you will understand:
– What is 'pathology' and what is 'physiological change' on MRIs?
– What is the relationship of common symptoms and signs to radiological findings?
– What does the language on the radiology report actually mean in practice?
– What spine surgeons are good and not so good at treating.
Date: Saturday  30th November 9AM-5PM
Target audience : chiropractors
Location: Novotel Brussels
Price: 250€ (excl VAT)
Included: course notes, lunch and coffee breaks.
Accreditation : UBC-BVC accreditation (CPD-points: 7.5)
Dre. Sarah Dion graduated from the Université du Québec à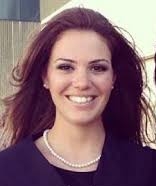 Trois-Rivières in Trois-Rivières in 2013. She then completed a full-time three-year residency in diagnostic imaging at the Canadian Memorial Chiropractic College in Toronto, where she acquired an extensive clinical experience during several orthopedic and chiropractic placements in different hospitals. Dre. Dion has observed several chiropractic, medical and musculoskeletal radiologists, mainly in Canada, the United States and Australia. She graduated as a chiropractic radiologist (DACBR) in September 2016. Since September 2017, Dre. She works as a full-time professor at the Institut Franco-Européen de Chiropraxie, in France, where she teaches courses in radiology.