Dry Needling – Top 30 muscles (basic course)
Instructors: Adriano Di Giacomo (Italy) & Diego Leoni (Italy) – David G. Simons Academy
Course contents :
This 3-day introductory course covers the foundations of dry needling, the myofascial pain syndrome, trigger points and the clinical highlights of dry needling. The course is a hands on course. Participants practice dry needling of the top 30 muscles among each other. This is a training program with immediate clinical applicability upon completion.
Course objectives :
Upon completion of the course, participants will …
– understand the basic scientific backgrounds of the myofascial pain syndrome and of trigger points.
– be able to identify the top 30 muscles by surface anatomy, palpation and by function and know their clinical symptoms and perpetuating factors.
– be able to identify the features of trigger points by physical examination and apply this knowledge to the top 30 muscles.
– understand the specific indications and contraindications of dry needling.
– know and be able to apply the safety rules for dry needling.
– be able to perform dry needling of the top 30 muscles.
– know possible side effects and complications of dry needling and will be able to react appropritate.
– have updated their anatomy skills and knowledge.
Our international, experienced instructor team guarantees highest professional and didactical competence. We adhere to the "Swiss Guidelines for save Dry Needling".
Datum : donderdag 24/1, vrijdag 25/1 en zaterdag 26/1/2019 (dag 1 : 9.00-17.30 – dag 2 : 8.30-17.30 – dag 3 : 8.00 – 17.00)
Doelgroep van de cursus : Kinesitherapeuten, sportkinesitherapeuten, manueel therapeuten, sportartsen, osteopaten en chiropractoren
Locatie : Novotel Leuven
Prijs : 890€ (excl btw) , 40% korting indien betaling met KMO-Portefeuille
Inbegrepen : Syllabus, lunch en koffiepauzes.
Accreditatie : UBC-BVC accreditation: 21 CPD points (chiropraxie)
Adriano Di Giacomo is a certified Physiotherapist since 2000 (Zürich, Switzerland).Since his graduation he has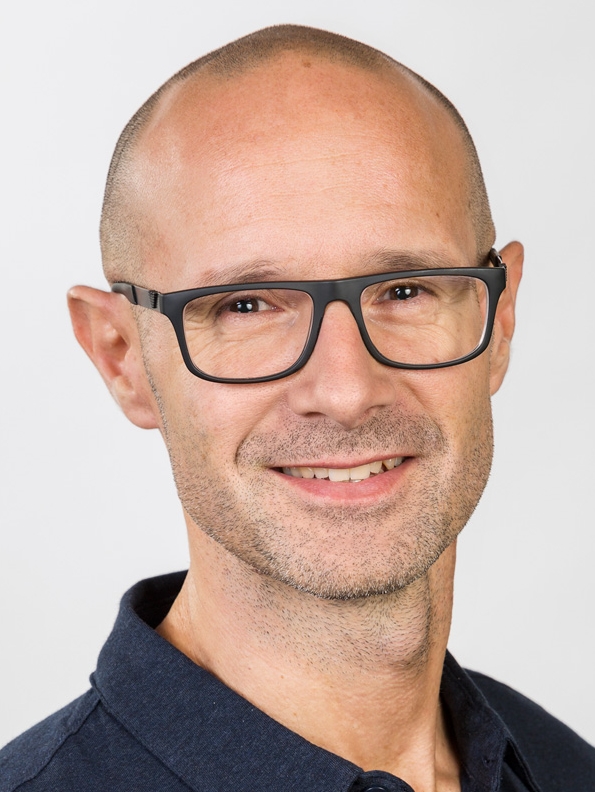 specialized in the treatment of myofascial pain syndrome and related dysfunctions. As a certified Trigger Point Therapist DGSA® he further completed advanced training in Sports Physiotherapy and rehabilitation, Manual Therapy, Osteopathy and Neurodynamics, and still continues with further training in musculoskeletal and myofascial pain syndrome rehabilitation. Since many years Adriano has worked mainly with professional athletes, and these days, in his private practice in Zurich, he treats also orthopedic and rheumatologic patients. In 2007 Adriano became a DGSA Instructor for Dry Needling and Trigger Point Therapy, and has been teaching courses in Dry Needling  all over Europe, the Middle East and Asia. In addition, Adriano is a member lecturer at the University of Applied Sciences in Bern, Switzerland, where he is in charge of the Myofascial Trigger Point Therapy program. Furthermore, Adriano teaches surface anatomy on human cadaver, at the Institute of Human Anatomy, Zürich.