Inhoud
This course aims to directly impact on the clinician's ability to assess and treat patients with patellofemoral pain syndrome, (PFP). The course is a mixture of theory, demonstrations and practical sessions, totally underpinned by evidence. There is a strong emphasis on clinical reasoning throughout.
Claire Robertson is a consultant physiotherapist in patellofemoral pain, at Wimbledon Clinics. She is actively involved in patellofemoral research, having published in many journals, including the American journal of Sports Medicine. She is currently writing up a number of papers following extensive research on the VMO, and she has also recently finished a research grant researching patellofemoral crepitus. Claire's niche clinical practice and passion for making her teaching relevant to clinicians together with her research activity places her perfectly to deliver this course.
Leerdoelen
By the end of the day the therapist should be able to:
Describe the aetiology of PFP.
Explain the relevance of their subjective examination and how this drives their physical examination.
Expertly surface mark anatomy relating to the PFJ.
Reason through their observation findings, and their meaning.
Underpin their gluteal examination with anatomy and biomechanics, and prescribe accurate, effective gluteal exercises.
Explain the relevance of muscle length and describe useful, appropriate stretches.
Discuss controversies around the VMO and describe when quads work is indicated and how this can be done.
Be aware of indications for taping, and how this can be performed.
Assess the biomechanics of the foot and identify when an orthotic may be useful.
Docent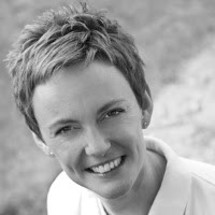 Claire Robertson qualified in 1994 with a BSc(hons) Physiotherapy. She has since obtained her MSc Physiotherapy, in 2003, and PGCE in 2006. Claire has worked in the NHS, academia and private practice, and currently runs a specialist second opinion patellofemoral clinic at Wimbledon Clinics spending an hour per patient and liaising closely with their treating clinician. Claire is also the physiotherapist for the Warren Smith ski academy.Claire Robertson has lectured internationally and has many research papers and editorials published in internationally peer-reviewed journals. She is also a reviewer herself for Physiotherapy Research International, Physical Therapy in Sport, Clinical Anatomy and Physiotherapy. Claire runs her own post-graduate course on patellofemoral problems for physiotherapists. In December 2012 Claire was awarded a research grant by the Physiotherapy Research Foundation to investigate the meaning of crepitus to patients with patella femoral pain syndrome.Claire Robertson has always enjoyed sport and played tennis to GB standard as a junior. She has a love of all outdoor sports, particularly skiing and hiking. She has two children and understands the difficulties of combining rehabilitation with a busy life!
Doelgroep
kinesitherapeuten, sportkinesitherapeuten, manueel therapeuten, sportartsen, osteopaten, chiropractoren en podologen.
Inbegrepen
Syllabus, lunch en koffiepauzes.
Programma