Planning
Inhoud
This two- day course will take participants on a journey of deeper understanding of how certain bowel disorders can be managed by physios using a biopsychosocial, evidence based and practical approach.
After a review of functional anatomy of the digestive system, we will explore the role of whole person focused pelvic rehab can be used in the management of constipation, Irritable Bowel Syndrome, Inflammatory Bowel Disease, anal incontinence as well as anorectal pain drivers including pelvic floor muscle dyssynergia, pudendal neuralgia and coccyx dysfunction.
We will discuss the role of nutrition and examine our scope of practice and when to refer out, as well as expanding our manual therapy, exercise prescription and lifestyle recommendation toolbox.
There will be external manual therapy and movement sessions, as well as an optional internal anorectal practical session – participants who wish to take part should have prior experience with vaginal exams.
Leerdoelen
Understand the functional anatomy of the digestive system and how it can be affected by hormones, stress, trauma, surgery, musculoskeletal, obstetric and gynaecologic history.
Understand how a biopsychosocial approach is essential in managing bowel disorders.
Understand the various pain drivers that can influence bowel function and dysfunction, including pudendal neuralgia, pelvic floor dyssynergia and coccyx issues.
Docent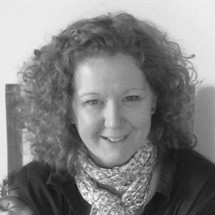 Michelle Lyons is a global educator in women's health - with a special emphasis on pelvic health. With over 26 years of physiotherapy experience, she uses a toolbox that includes health coaching, nutrition, yoga, pilates and mindfulness as therapeutic interventions. She teaches nationally, internationally and online and is the founder of Global PelvicPhysio, a group of over 7000 clinicians working in pelvic health. For more information, please visit celebratemuliebrity.com
Doelgroep
Kinesitherapeuten met interesse in de pelvische reëducatie en perinatale kinesitherapie.
Inbegrepen
Syllabus, lunch en koffiepauzes.