Planning
Inhoud
This course will help you unravel the mysteries of electrical stimulation in pelvic health (NMES and TENS), making sense of how they work and giving you confidence in knowing when and why you would choose either modality when treating patients with pelvic health conditions in your clinic.
The focus is on teaching principles, not protocols, and will leave you with a clear understanding, from a neurophysiological perspective, of how the principles apply to the varying parameters so you can better understand, and choose, correct parameters when using this modality.
A combination of evidence- base and practical application is presented as we cover all of the main pelvic health conditions regularly treated in clinic and when and why you would choose to use either NMES or TENS for specific conditions along with the contra-indications and precautions are covered.
Leerdoelen
Understand basic neuromuscular physiology of neurons, nerve and muscle fibres and how do they work
Apply this to understanding the parameters used in electrical stimulation
Understand the difference between NMES and TENS
Learn the proposed theories of mechanism of action for both NMES and TENS
Understand the differences between voluntary and stimulated muscle contractions
Understand the differences between using high and low frequency TENS for pain management
Know when to choose TENS or NMES as an adjunct to your treatment and learn where they fit into treatment paradigms / algorithms
Learn which is appropriate for each of the pelvic health conditions
Understand the principles of electrode choice – how do you know which to choose?
Understand the differences between PTNS and TTNS and how to apply TTNS
Learn how to trouble shoot with a machine – what does it mean when the machine won't go past 5-6mA?
Apply what you have learnt via an interactive case study session
Docent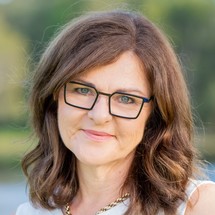 Fiona Rogers graduated in 1984 and get the Post Graduate Diploma of Exercise and Sport Science from Sydney University in 1988 and has spent her 37 year career working in a variety of settings including public and private hospitals and private practice. She has held positions ranging from student supervisor and tutor to Physiotherapist-in-Charge and for many years was a partner in a large private practice group on the Sunshine Coast, Australia establishing the women's health service and mentoring all new staff.

Fiona Rogers developed her interest in the pelvic health field after having her daughters and has spent the past 20 years completing numerous post-graduate courses and developing her skills and experience in this area. She is also a presenter and tutor for the Australian Physiotherapy Association courses in Women's, Men's and Pelvic Health.
Fiona also owns, and is the clinical director for, the online business 'Pelvic Floor Exercise' Australia's only dedicated source of products for pelvic floor rehabilitation, servicing hospitals, doctors, physiotherapy practices and customers. It was through this that her interest in neuromodulation was reignited, having completed a thesis on Interferential therapy in her post grad diploma, and from the regular requests for help from colleagues she realised that electrical stimulation was poorly understood by most clinicians and set out on a mission to change this.
Fiona Rogers is frequently asked to speak on the topic of neuromodulation for pelvic floor conditions and has presented at national conferences for the Urogynaecology Society of Australia (UGSA) and for the Continence Foundation of Australia.
Doelgroep
Kinesitherapeuten met interesse in de pelvische reëducatie en perinatale kinesitherapie.
Inbegrepen
2 live online sessies van telkens 3.5u, syllabus en uitgesteld kijken

Extra info
Podcast met Fiona Rogers: